If only the creation of the offer itself were not so time-consuming and error-prone.
In all the numerous logistics CRM projects I have been involved in so far, the creation of the quotation is always a separate sub-project and never the same in any project. Why? Quote generation and layouts are different in every project, even if the individual components themselves are not necessarily different. In addition, freight forwarders do not have just one quotation template, but sometimes many different ones: Daily rates, tariff offers (rates), framework offers, often per customer and division – Air, Sea, Road. In addition to the various offer templates, the frequent price adjustments must also be taken into account.
If one does not have a tool specifically for quote generation or the TMS system does not offer the appropriate framework, many still resort to Word and Excel.
Problems:
No standardized templates. Every SalesRep has its own template (partly outdated).
No traceability: what was quoted to whom and when?
No tracking: Which offers lose their validity but are still open?
Formatting problems
What are the current prices? Rates?
What many don't know: You may already have a quoting tool in your CRM system!
It is obvious that a logistics-specific CRM is more capable of mapping the complexity of offers in logistics than an industry-neutral one.
The logistics-specific LOGO CRM has a modular offer construction kit that includes various offer types and formats.
For example, the offer toolbox has the following components:
Rate sheets and tariffs
Margins
Products and price lists
PDF blocks for additional charges
Central storage for Word and Excel templates with text marks
The LOGO CRM offer construction kit is just as flexible and diverse as the logistics offers. In addition to the time savings and error minimization that can be achieved, another major advantage is the structured storage of the offers in the customer files with OPN status and validities.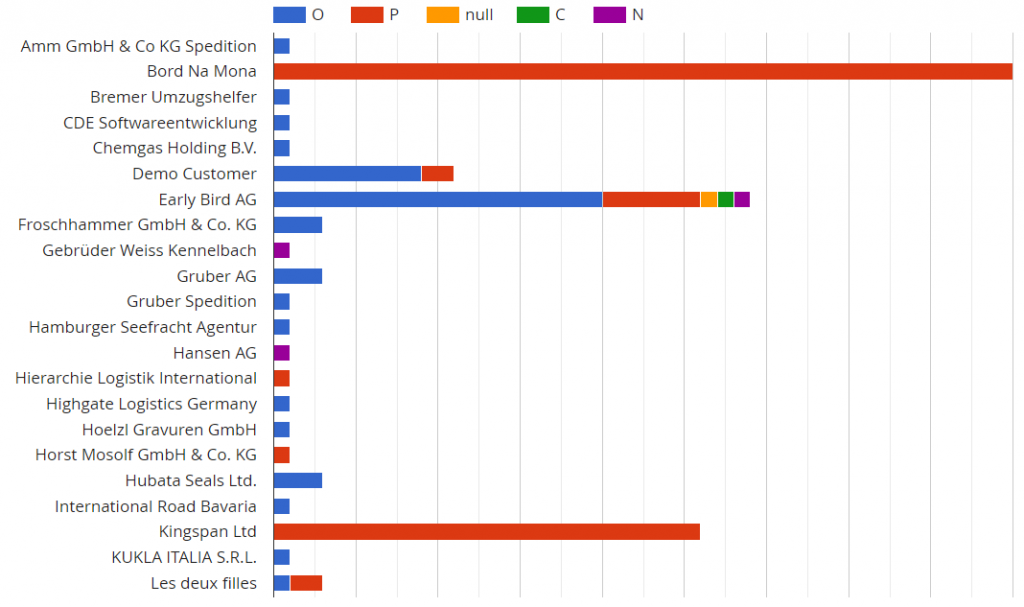 A quick win here is the creation of a quotation by e-mail. For example, if the customer is sent a quotation by e-mail, this can automatically create a document of the type "quotation" in CRM, which can be found in the correct customer file. This type of creation prevents extra work for SalesReps and is popular for daily rates, which are otherwise only found in individual email inboxes. Unstructured and Untraceable.
Due to the complexity of quotes, a step-by-step implementation of quote creation in CRM is a good idea. This could look like the following:
Quick-Win: Create daily price or quotation by e-mail.
Very professional with little effort: store Word templates for various types of quotations in different languages in CRM
Top-level solution: Calculations in CRM
Alternatively: Transfer header data and status of quotations from TMS via interface
The challenges of logistics quotations probably fill entire books. In order to map this complexity in a software, it is sometimes necessary not to get lost in details, but to standardize processes as far as possible without losing one's CI. With the right partner, who understands the different types and components of logistics offers, you have your offer process as good as mapped – uncomplicated and smooth. Offer workshops are used to evaluate your different offers and implement your processes optimally in the software.
This post was published on the BVL-Blog on 15.03.2022.